Congratulations to Pavani Cherukupally for the Bert Wasmund Graduate Fellowship in Sustainable Energy Research (2015/2016).
This fellowship is awarded on the basis of academic merit to MIE doctoral-stream students for conducting research in the recovery and utilization of energy from renewable resources such as solar and wind, systems for the efficient use of thermal and electrical energy, and energy storage devices.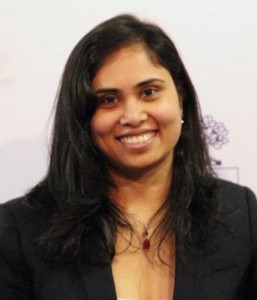 Pavani Cherukupally is a second-year PhD student in Microcellular Plastics Manufacturing Laboratory (MPML) and Water and Energy Research Laboratory (WERL) in the Department of Mechanical & Industrial Engineering, the University of Toronto. Her research focuses on design of oil contaminated water treatment system.