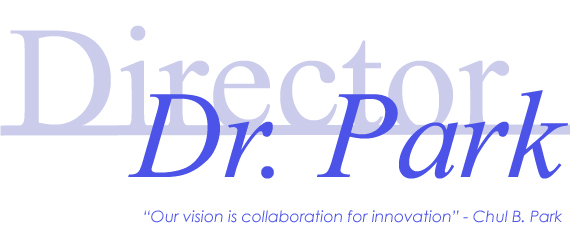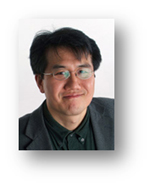 Chul B. Caleb Park, PhD, P.Eng. is a Professor and University of Toronto Distinguished Professor of Microcellular Engineered Plastics, Department of Mechanical and Industrial Engineering at the University of Toronto. Professor Park is the founder and Director of the Microcellular Plastics Manufacturing Laboratory and the Centre for Industrial Application of Microcellular Plastics, which are world leading research facilities in microcellular plastics foaming technologies.
     Professor Park has invented numerous foaming technologies (20 U.S. and international patents to date) and has successfully transferred them to various industrial companies. His patented microcellular technology has been licensed by more than 700 industrial companies around the world. Park has attracted more than 35 domestic and international companies under the Consortium for Cellular and Micro-Cellular Plastics (CCMCP) initiative. CCMCP was established in 2003 and currently has 20+ member companies. He has successfully transferred new foam technologies to numerous industries across Canada and internationally.
     Professor Park has also identified the fundamental mechanisms of cell nucleation and foam expansion, and has published more than 900 papers, including 300 journal papers and three books, with the h-index of 59. Professor Park also serves as the Editor-in-Chief of the Journal of Cellular Plastics, and sits on the Advisory Editorial Board of three other international journals. He was the Conference Co-Chair for Biofoams 2007 and Biofoams 2011, and the Conference Chair for PPS Americas 2012, Biofoams 2009, and Biofoams 2013.
     Professor Park has received numerous awards (e.g., The Julian C. Smith Medal from the Engineering Institute of Canada in 2010, The M. Eugene Merchant Manufacturing Medal from the American Society of Mechanical Engineers & the Society of Manufacturing Engineers in 2012, etc.) and grants (e.g., National CFI Leading-Edge Fund (LEF)/Ontario Research Fund-Large Infrastructure Fund (ORF-LIF) grant ($9.2M) as the Principal Investigator and NSERC Strategic Network Grant ($5M for 5 years) as the Principal Investigator). He is a Fellow of the Royal Society of Canada, the American Association for the Advancement of Science, the Canadian Academy of Engineering, the Engineering Institute of Canada, the Society of Plastics Engineers, the American Society of Mechanical Engineers, the Canadian Society for Mechanical Engineering, and the Korean Academy of Science and Technology.
     In recognition of his outstanding research achievements, he has received numerous honors and awards in his career. The recent awards include:
2017:
$20M Commercialization Fund grant from Qingdao Academician Park, China and $4M research fund from Createx Technology
NSERC Senior Industrial Research Chair
2016:
Foreign Member (Fellow) of The National Academy of Engineering of Korea
Innovator Award from the Canadian Plastics Industry Association (CPIA)
A Founding Member of the International Advisory Board to the President of Sichuan University, China
2015:
University of Toronto Distinguished Professor
Best Innovation Award from the Association of Korean-Canadian Scientists and Engineers
The Korean Cultural Heritage Award
2014:
Outstanding Achievement Award, Thermoplastic Materials and Foams Division, Society of Plastics Engineers (SPE)
2013-2018:
High-End Foreign Professor (International Leading Scholar) SiChuan University, China
2013:
The K. Y. Lo Medal from the Engineering Institute of Canada (EIC)
KOFST Award – Best Engineer in AKCSE (as the 1st recipient of this Award) from the Korean Federation of Science and Technology Societies (KOFST)
Honorary Guest Professor Harbin Institute of Technology, Harbin, China
Honorary Guest Professor Chinese Academy of Science, Ningbo, China
2012:
Fellow of the Korean Academy of Science and Technology (KAST)
The M. Eugene Merchant Manufacturing Medal from the American Society of Mechanical Engineers/the Society of Manufacturing Engineers
The C.N. Downing Award from the Canadian Society for Mechanical Engineering
Fellow of the American Association for the Advancement of Science
2011:
Fellow of the Academy of Science of the Royal Society of Canada (RSC)
2010:
The Julian C. Smith Medal from the Engineering Institute of Canada
2009:
Tier 1 CRC Chair renewal in Microcellular Plastics
The Robert W. Angus Medal from the Canadian Society for Mechanical Engineering
Fellow of Canadian Academy of Engineering
Canada Foundation for Innovation LEF award
P.Eng. Engineering Medal – Research and Development from the Professional Engineers Ontario